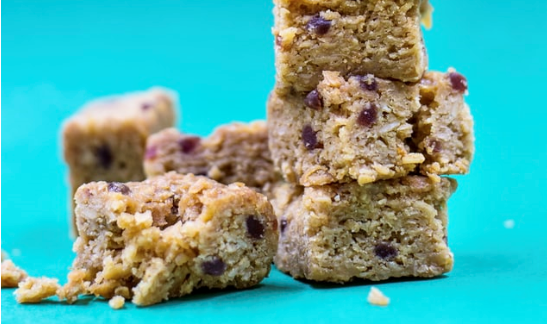 Staying at home? Bake at home!
If you are staying at home and thinking of things to do, here's a healthy flapjack recipe for you, so you don't feel too guilty when you eat them all!
Ingredients:
Butter or oil for greasing
100g butter, cubed
100g golden syrup
50g mixed seeds, such as pumpkin, sunflower, linseed etc
50g dried cranberries
50g raisins or any other dried fruits, try cut these up into smaller pieces
250g jumbo porridge oats
1 large free-range egg, beaten
Method:
Preheat the oven to 200C/180C Fan/Gas 6. Lightly grease a shallow 20cm/8in loose-based square cake tin and line the base and sides of the tin with baking parchment.
Melt the butter and syrup together in a large saucepan over a low heat, stirring regularly with a wooden spoon. Take off the heat and stir in the seeds, dried fruits and oats. Stir in the egg.
Spoon into the prepared tin and press until well flattened. (It's important that the oats are pressed well, so that they stay firm enough to cut when baked. Use the back of a metal spoon to make sure they are fully compressed). Bake for 18–20 minutes, or until golden and lightly browned around the edges.
Leave until cool then cut the flapjack with a sharp knife into 12s
Store in an airtight container, layering with baking parchment or foil between them. These should be good for 3 days!
Enjoy!